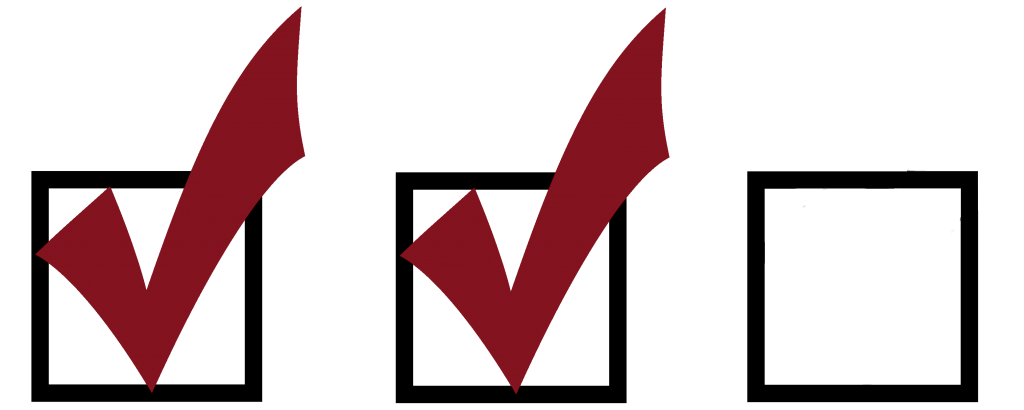 Despite the current "pilot shortage" we hear so much about, there is still no guarantee that an aspiring pilot will ever get picked up by a Major Airline.  Yes, it may be easy to get an entry-level pilot job in the current market, but competition is VERY stiff for the "good" jobs!
It takes more than 1500 hours and an ATP to get a call.  There are lots of little things that can set you apart from other candidates on a pilot application.
Here I've listed some "boxes to check" on airline applications that might help you get a job.  Some of these items seem to be appreciated by all airlines, while others, like "Float Plane License," only FedEx asks about.  So I went through the online applications for Delta Air Lines, United Airlines, Southwest Airlines, American Airlines, and FedEx, and I put all of these credentials into a spreadsheet to see which are the common denominators.
Obviously, they all want the basics: ATP License, 1st Class Medical, FCC License, Passport, Etc.
But it's interesting to see which airline is asking for what -Who asks the most, and who asks the least. This data could give you some insight into what's important to a specific airline, and which once are more focused on the total time in your logbook.
Delta and United are combined because, apart from a separate addendum, they both use the same application – AirlineApps.com
Delta/United
Southwest
Fedex
American
Check Airman
Yes
(Non Military)
Yes*
Yes***
(+LCA & SCA)
Yes
(121 & 135)
Chief Pilot
Yes
Yes**
Yes
Yes
(121 & 135)
Safety Officer / Director of Safety
Yes
Yes
Yes
Yes
Military Instructor
Yes
Yes
Yes
(+Years & Hours)
Yes
(+Years & Hours)
CFI
Yes
Yes
Yes
(+Years & Hours)
Yes
(+Hours)
CFII
Yes
Yes
Yes
Yes
Director of Operations
Yes
Yes**
Yes
Helicopter License
Yes
(+Inst. & Instructor)
Yes
Yes
Simulator Instructor
Yes
("Flight Time" matrix)
Yes
Yes
FAA Examiner
Yes
Yes
"FAA Designee"
Flight Manager
Yes**
Yes
Full Time Instructor
Yes
(+Years)
Yes
(+Years & Hours)
MEI
Yes
Yes
FE Written
Yes
(TJ, TP, & Piston)
Yes
FE License
Yes
(TJ, TP, & Piston)
Yes
(Turbojet Only)
Turbojet Type
Yes
Yes
Boeing 737 Typed
Yes
Yes
Assistant Chief Pilot
Yes
FAA Approved Program Examiner
Yes
Glider
Yes
(+Instructor)
Powered Lift
Yes
(+Inst. & Instructor)
Airship
Yes
Balloon
Yes
Large Aircraft Typed
Yes
Ground Instructor
Yes
(B,A, and I)
Dispatcher
Yes
Airframe & Powerplant (A&P)
Yes
CFI (University vs. 141 vs. 61)
Yes
Float Plane License
Yes
Taildragger Qualified
Yes
BGT (Basic Gas Turbine) Rating
Yes
*Have you ever been a Check Airman, Line Check Airman, Stan/Eval, NATOPS evaluator in a Jet/Turbine/Turbo Prop Aircraft? List Aircraft Type & effective dates. FAA, Company, Military Certification Document or similar must be produced at interview.
**Have you served as Chief Pilot, Director of Operations or Flight Department Manager for a Jet/Turbine/Turbo Prop operation that employed ten or more pilots?
***Have you ever been a Check Airman, Stan/Eval, NATOPS?